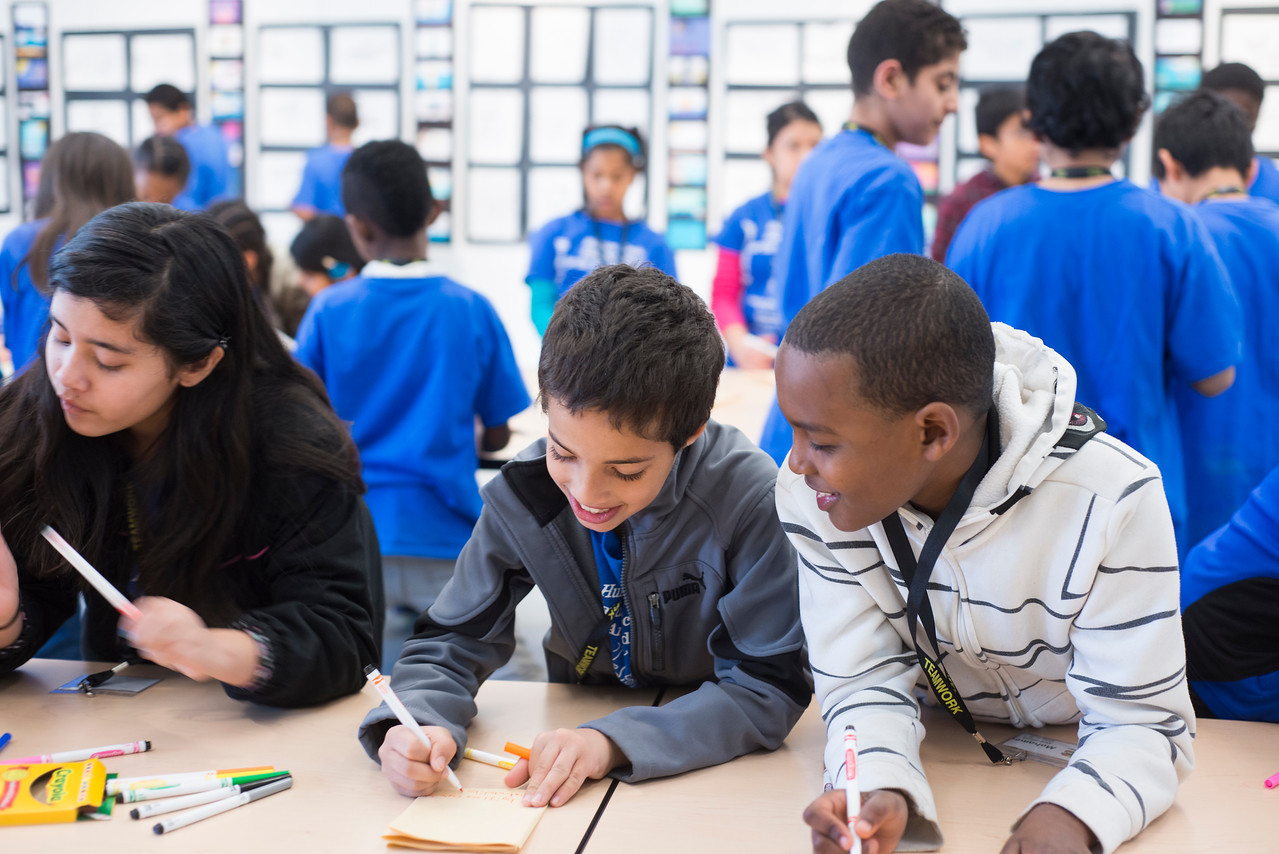 Mason Community Arts Academy
Mason Community Arts Academy
Mason Community Arts Academy
Acting: Acting for Young People – Summer Acting Camp and Showcase
Contact: Mary Lechter, Mason Community Arts Academy, mary@afyp.org, 703-554-4931
Website: masonacademy.gmu.edu/acting/summer
Location: In-Person and Virtual
Description: Acting for Young People provides actors of all ages with professional-level training in a supportive and fun environment. Through this training, our actors develop skills that will serve them in all walks of life, on stage and off. Our faculty is made up of working professionals in the industry—actors, directors, and teaching artists who are constantly honing their skills through their creative endeavors and bringing those skills back to share with our students.
Save
Mason Community Arts Academy – Summer Arts at Mason
Contact: academy@gmu.edu
Website: masonacademy.gmu.edu/summer
Location: In-Person | Virtual | Hybrid
Ages: 5–18 and Adults
Description: Join us this summer for 80+ skill-building camps and workshops in acting, music, film and video, and visual arts. Programs include half-day and full-day options with age-appropriate activities. Music educators can earn recertification points in our Orff Schulwerk and Kodály training workshops. All in-person programs will be following the university's mandated COVID safety guidelines. Whether you live near or far, our summer programs connect you with George Mason University faculty, professional teaching artists, and experienced arts educators. View the complete list of camps for summer 2021.
Dance: Irish Dance Summer Camp*
Freedom Aquatic & Fitness Center
Mason Kids Club
Contact: George Mason University Child Development Center, cdc@gmu.edu
Website: Click Here
Ages: Rising 1st through rising 4th graders
Radio: WGMU Summer Podcast and Radio Camp
Contact: Rodger Smith, WGMU Radio and Student Media, rsmith6@gmu.edu, 703-993-2874
Website: Click here
Age/Grade Level(s): Ages 12–17
Location: In-person (Fairfax Campus)
Description: WGMU'S Summer Podcast and Radio Camp will provide students hands-on training in a professional radio environment! Students will get a chance to produce podcasts and be a deejay and play music over WGMU, streamed around the world from our website. Learn from broadcast professionals how to write, edit, and produce podcasts. Learn how to produce a live DJ show and produce commercials, promos, and public service announcements.
*Camp managed by a non-Mason organization.